Biography
Andreas Sønning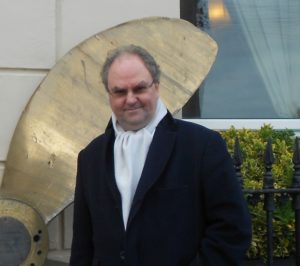 Sønning Music Performance(sonning.no)
Andreas Sønning is a professor of the Norwegian Academy of Music (1987-) and a visiting professor at several universities in Norway and across Europe. Since 2010 he has been part of the building and running of several EU funded networks for renewing higher music education and implementing innovation and entrepreneurial projects on a transversal basis. Sønning has also toured as a flute soloist and chamber musician and worked as an artistic director throughout the last 28 years in a. o. Scandinavia, Russia, Ukraine, Japan, France, Germany, Hungary, Montenegro, Slovakia and the USA – often premiering new works for the instrument.
Sønning's approach to teaching and learning is to support the students in developing new ideas and production concepts through the artistic development of the program composition, including rehearsals and performance practices. Where possible, the musical productions are connected to real entrepreneurial practice for the students, including establishing value chains (diversified competence teams) and value systems (including income sources as funds and paying customers/audiences.) Sønning draws on real cases from personal, professional experience to illustrate possibilities and challenges related to artistic development, planning processes, project management and interdisciplinary teamwork. His presentations also nurture and identify key research issues for further understanding and development regarding education for entrepreneurship in music.
Sønning is the author of the academic textbook: Creative Concert Production and Entrepreneurship: Concert Dramaturgy and Project Development for the Performing, which will be published at Routledge, June 2022.
He has undertaken projects in over 26 countries with performing organizations such as the Kennedy Center and National Gallery, Washington DC, Schleswig Holstein Musik Festival, The Musée des Beaux-Arts in Lille (France), The Norwegian Radio Symphony Orchestra and the New Japan Symphony Orchestra. Since 1994 he has been artistic director for his own production company, Sønning Music Performance, SMP. With his company, he has been in charge of building festivals in Norway and France and developed cultural programs for major cultural institutions internationally, Norwegian authorities and multinational companies like Telenor, Nordea, Total E&P Norway and Hydro. With a concept called "The Integrated Model," he has, with his long-term private sector partner Telenor (1994-), received several prizes as European Award for partnerships in Arts and Business, Brussels 2004 and Award for Equal partnerships, Arts & Business Oslo 2009. Sønning is a Member of the Agder Academy of Sciences and letters.